Commercial Pool Construction in Salt Lake City, Utah
Pool Construction From Deep Blue Pool and Spas
Deep Blue Inc. offers high-quality commercial pool construction. From full design to build capabilities, our pool installers take immense pride in offering our expert commercial pool construction services to the Salt Lake City, Utah area. Whether you're in need of a competition or leisure commercial pool, our pool contractors are ready to deliver the finest results.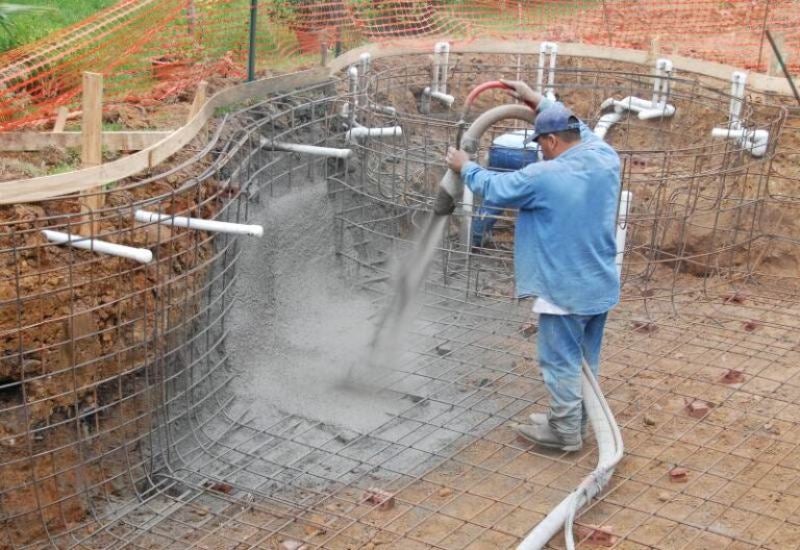 Our Commercial Pool Construction Process
From water parks and recreational facilities to country clubs and beyond, our commercial pool contractors have the skills and know-how to bring your commercial pool aspirations to life. We follow precise steps surveyed by a qualified project manager to produce unrivaled work. We work alongside business owners to map out the design, function, and key details of the project that we then transform into beautiful commercial pools.
Enhance Your Space With Fire and Water Features
With Deep Blue, our services go the extra mile with fire and water feature services that amplify the appeal of your commercial or residential outdoor space. We craft complex features such as waterfalls, fountains, fire pits, outdoor kitchens and more. Whether you want to add function, entertainment, or aesthetic value, we have the skills to get it done.
Swimming Pool and Hot Tub Maintenance and Repairs
Swimming pools and hot tubs are significant investments. Therefore, it's imperative that they get the specialized attention they need to last for years to come. Our experts offer exceptional pool maintenance and repair services to ensure your commercial or residential pool or hot tub performs efficiently.
Commercial Pool Construction FAQs
When you're choosing a commercial pool contractor, it's essential to find a reputable company that prioritizes their customers' needs. Deep Blue Inc. understands the significance of this decision, which is why we've compiled commercial pool construction FAQs to help ease your mind during your decision.
How Long Does a Commercial Pool Construction Job Take? The duration of our commercial pool construction service depends on several factors. First, the contract must be signed, and the deposit and permit must be arranged. Once those needs have been fulfilled, the timeline depends on the size of the pool. Typically, you can expect 8-12 weeks. Our expert pool contractors can give you a precise estimate during your consultation.
Are There Hidden Fees in Pool Construction Costs? Hidden fees often come into play when you work with pool contractors that rent their pool installation equipment. At Deep Blue, we value the trust of our customers. Therefore, we never throw in hidden fees, and we prioritize transparency, ensuring you know the cost of the entire project up front.
How Much of the Project Is Subcontracted? As an owner-operated company backed by a team of certified pool operators, we limit the amount of subcontracting throughout our commercial pool construction process. The portions of the project that are subcontracted are carried out by industry professionals whom we have developed reliable relationships with over our 20 years of service.
Choose Salt Lake City's Trusted Commercial Pool Contractors
Our reputation is backed by 20 years of expertise, enabling us to remain Salt Lake City's most trusted pool contractors. We are a small, owner-operated company that delivers exceptional work and impeccable customer service while always respecting our customers' budgets and deadlines. Our knowledgeable staff prioritizes our customers and ensures you feel heard and respected from inspiration to installation. 
Let's Discuss Your Commercial Pool Construction
If you're ready to work with industry-leading professionals to design and develop a high-quality commercial swimming pool that functions as seamlessly as it looks, Deep Blue is here to lend our expertise. Call our friendly team or fill out a contact form today to discuss your next project and receive a free estimate!
Why Choose Us?
Small Company, With Big Service
Owner Operated
Impeccable Customer Service
All Employees Are Certified Pool Operators
Well Trained, Knowledgeable Staff