Pool Repair Service You Can Trust in Salt Lake City
Keeping Your Pool Looking and Functioning as Good as New
A pool can be a wonderful way to embellish your property, providing a great place for your family to relax on warm summer days. From physical fitness to fun in the sun, a pool offers countless hours of entertainment.
However, keeping a pool properly maintained and in working order can be easier said than done, particularly for those who have older pools or outdated parts. At Deep Blue Inc, we're here to provide the support and service you deserve, keeping your pool looking and functioning as good as new.
Pool repair is fast, easy, and efficient with help from Deep Blue Inc! Our professional team has been in the business for decades, providing qualified resources for even the biggest problems. With years of combined experience, we've seen it all, ensuring expertise for every situation, no matter the make or model of your pool and its parts.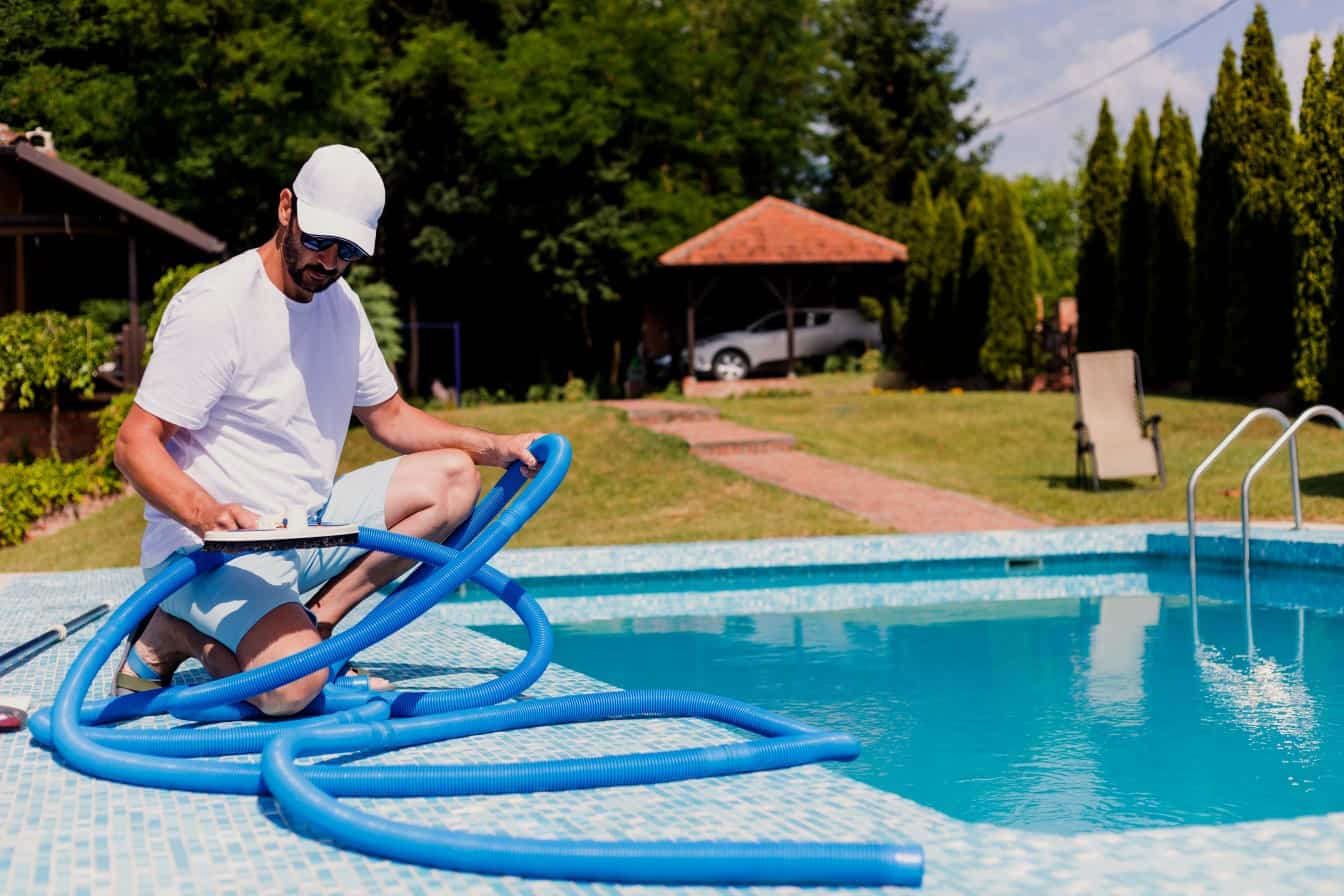 Repair for Any Piece or Part
When something goes wrong with your pool, from a leaking chlorine pump to a clogged filtration system, it isn't always easy to identify the source of the problem or the best path for repairs.
At Deep Blue Pools and Spas, we're always up for the challenge. Swimming pool repairs are our specialty, so our technicians are highly trained in diagnosing and solving even the largest challenges with your pool or spa. When our team arrives on your property, we'll assess your pool, highlight the largest symptoms of a problem, and design solutions to keep your pool in proper working order.
Our expert service includes repair work for:
Air blowers
Chlorine generators and chlorinator systems
Filters and pumps
Automatic cleaners
Standard and LED lights
Control systems
Timers
Linings
Whether you know what's wrong or you're not sure exactly what kind of help you need, Deep Blue Inc is always just a phone call away.
Inspections and Maintenance
Repairs are essential when your pool isn't working properly, but proper swimming pool maintenance can keep issues at bay. At Deep Blue Inc, we're happy to keep an eye on your pool, going over potential areas of concern throughout the year to guarantee early detection of problems and prompt resolutions. From peeling pool liners to clogged filters, we'll catch it all and handle any red flags as soon as possible.
When you call, we'll arrive right on time and ready to work, doing our best to identify your problems in the next to no time. We always keep our rates reasonable, ensuring quality work that won't break your budget.
Contact us now for a pool repair quote at (801) 266-7665.
Why Choose Us?
Small Company, With Big Service
Owner Operated
Impeccable Customer Service
All Employees Are Certified Pool Operators
Well Trained, Knowledgeable Staff