Experienced Hot Tub Repair in Salt Lake City, UT
Contact Deep Blue Pool and Spas for Hot Tub Repair Service
Deep Blue Pool and Spas is a complete installation and maintenance company offering reliable and professional hot tub repair services in Salt Lake City, UT. With more than 20 years of experience, our team has been answering the call for customers looking for a reputable company offering affordable services for their hot tubs and pools. Our team is dedicated to ensuring our clients get the most enjoyment from their products by providing maintenance tips and answering common questions about hot tubs and more. If your hot tub isn't performing like it once did, give us a call or request a free estimate today.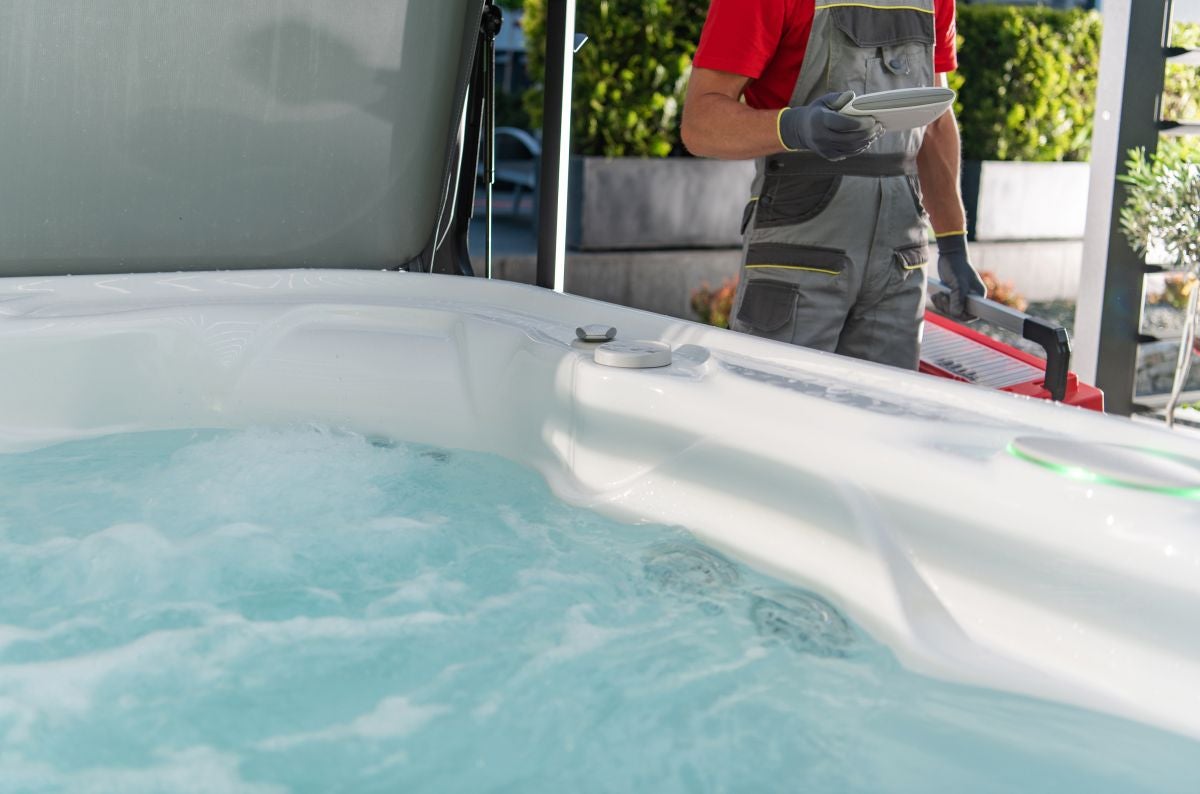 Local Hot Tub Repair Services
It can be frustrating to look forward to a relaxing time in your hot tub only to find out that it's not functioning properly. Our goal is to provide you with affordable hot tub repair in a timely manner so you can enjoy the relaxing and calming benefits your hot tub offers. Repairs are not uncommon, and we've faced all of them at one time or another. Some of the frequent hot tub issues we can repair include:
Leaks – Hot tubs are equipped with many different pumps, valves, and seals throughout the equipment that circulates the water. Our team has the tools and knowledge to quickly assess the problem and perform hot tub leak repair.
Jets Not Working – A hot tub with jets that aren't working properly is basically a bathtub, and that's not what you bought it for. Jets can malfunction for various reasons, such as clogs from deposits or trapped air. If the jet flow is weak or non-existent, call us for help. We can unclog or replace jets as needed.
Cold Water – If the water is not heating, it could be a problem with the heater, the thermostat, or a block somewhere within the system. We'll get your water back to a pleasant temperature.
Odd Noises – If you notice loud or strange noises while your hot tub is operating, it could be a sign of a problem. While the hot tub may seem to be working fine, chances are there's a repair needed, and it may not be long before it's not working. It's best to call at the first sign of any issue.
Murky Water – When pH levels become unbalanced, water can get cloudy or foamy. Testing the levels, shocking the water, or completely emptying the hot tub and cleaning it can resolve murky water issues.
What's the Difference Between a Hot Tub and a Spa
We get this question a lot, and most people use these two words interchangeably. A hot tub is an above-ground portable spa that doesn't require being hooked up to any plumbing. It is entirely self-contained and can be set up indoors or outside. A spa can be inground like a pool or above like a hot tub, but it is connected to additional plumbing and equipped with jets. Our company services and installs hot tubs and spas.
How Much Maintenance Does a Hot Tub Need?
Like any appliance, your hot tub requires maintenance to run as efficiently as possible. Keeping up with this also minimizes potential repairs. Many hot tub owners can complete routine maintenance on their own, and our team is available to answer common questions and to help with any service you need. Maintenance should be conducted routinely and kept up with on a regular timeline. Maintenance includes:
Sanitization
Testing and balancing chemicals
Checking the temperature
Cleaning
Airing out the hot tub
Topping off the water as necessary
The Importance of Regular Hot Tub Maintenance Service
In addition to keeping your hot tub working properly, regular maintenance can prevent bacteria growth and reduce the expense of repairs that are required when problems are ignored. We understand that schedules are busy, and keeping up with maintenance can be a challenge. We are available to handle all of your hot tub maintenance and repair needs, so you don't have to. Contact us to learn more. When your hot tub is maintained correctly, it's there and working reliably when you need to unwind and enjoy it.
Why Choose Us?
We are a locally owned and operated company offering complete services on pool, hot tub, and spa installation and repairs. Our staff is professionally trained and committed to ensuring you get the most out of your outdoor living spaces. Customers choose us because:
We are owner-operated
Our customer service goes above and beyond all others
Every employee is a certified pool operator
We'll teach you the importance of pool safety and basic ownership
Schedule a Free Estimate for Hot Tub Repair
Deep Blue Pool and Spas is a hot tub repair company offering complete services on all brands of hot tubs. Even if we didn't install your hot tub, you can count on us for affordable and honest repairs to get your backyard products working properly. Contact us to schedule a repair today.
Why Choose Us?
Small Company, With Big Service
Owner Operated
Impeccable Customer Service
All Employees Are Certified Pool Operators
Well Trained, Knowledgeable Staff