Swimming Pool Remodeling in Salt Lake City, UT
A Trusted Swimming Pool Contractor
Deep Blue Inc has a sterling reputation for providing swimming pool remodeling to Salt Lake City, UT. Over the past 20 years, our team has grown our expertise and applied it to high-quality customer support and even better remodeling services in everything we do. If you have an older swimming pool or one in need of a facelift, we can help. Once you have a pool, it is easy to customize it to meet your expectations and vision. We can do everything from complete remodeling to adding minor touches that enhance your pool. Don't hesitate to work with our experts. You're in good hands.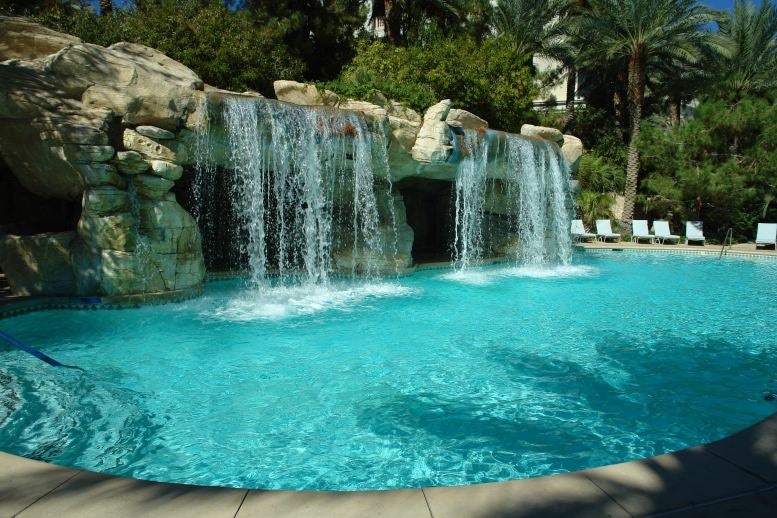 How Can Your Swimming Pool Ideas Help Me?
Swimming pools don't stay in pristine shape forever. It is essential to pay attention to your pool to determine when it is time to make improvements. Fortunately, we have the experience to assess the status of your situation and come up with unique swimming pool remodeling ideas. You can do your part by keeping an eye out for the following signs that your swimming pool requires a facelift:
Cracked Walls: Cracks might just be a peeling issue on the surface. However, they can also indicate a more pressing concern – leaks that weaken the pool's structure. You will want to address the issue promptly, whether due to poor design, time passing, or low-quality materials.
Outdated Design: Pools are no different than kitchens or bathrooms. The designs of yesterday can appear dated and ugly as time passes. We specialize in bringing existing pools into the modern era by implementing various improvements.
Frequent Repairs: Maintaining a swimming pool is expensive under the best circumstances. But if you frequently call experts to repair cracks, clean debris, replace broken lights, or fix the heating, it might be cheaper to contact our pool remodeling specialists.
Needs Resurfacing: The bottom of your swimming pool plays a major role in how it looks. But more importantly, the plaster protects your pool's structure from the chemicals in the water. If you do not resurface your pool, those chemicals can weaken the pool.
High Utility Bills: A well-designed and recently-renovated swimming pool will operate at peak energy efficiency. An aging pool will not. If you have noticed climbing utility bills and eliminated other factors such as the HVAC system, you might want to call us for an assessment.
Unsafe Design: Newer pools look better and implement various safety features to protect everyone who swims. For instance, older pools might not include VGB-compliant drain covers, which protect children from getting stuck to the drain cover.
What Kind of Swimming Pool Remodeling Services Do You Offer?
Swimming pool remodeling is a broad term that covers a range of services. For instance, we can handle minor projects such as resurfacing or replastering. Our team can also handle retiling and liner repairs. Many of our clients want to upgrade their pool, and our team can install better lighting, more efficient plumbing, and luxury water features. We can perform all these tasks due to our creativity and expertise. If you want to improve your pool but aren't sure what to do, we can use our consultation services to provide our input. And if you have a specific vision, we can cater our knowledge to achieving what you want from your pool.
How Much Does Swimming Pool Remodeling Cost?
We cannot promise a set price for swimming pool remodeling because it will vary depending on what we are doing. However, we can promise to provide you with an accurate estimate and complete the project without exceeding the amount. Some projects might cost a few thousand dollars, while full-scale transformations can approach six figures. Our customers also ask how long they can expect our swimming pool contractors to be on-site. Generally, remodeling projects take anywhere from two to eight weeks, depending on numerous factors.
Our Swimming Pool Contractors Can Handle Anything
We are Salt Lake City, UT's most trusted swimming pool contractor. In addition to swimming pool remodeling, our team can handle a range of additional responsibilities and projects. Our goal is to help our customers achieve the best possible result and enjoy functioning and relaxing pool. Our other services include:
Trust Us When Remodeling Your Swimming Pool
There aren't many things we haven't seen over the years. One of the benefits of working with Deep Blue Inc is our willingness and ability to cater our services to our customers. Remodeling your swimming pool is a big decision. It's also a significant financial investment. So we take our responsibility to you seriously and work tirelessly to ensure you get your money's worth. Contact us today to get started on your next project.
Why Choose Us?
Small Company, With Big Service
Owner Operated
Impeccable Customer Service
All Employees Are Certified Pool Operators
Well Trained, Knowledgeable Staff