Pool Remodeling Contractors in Salt Lake City, UT
Give Your Swimming Pool a Refresh
If your swimming pool has become worn or outdated, pool remodeling can help. Deep Blue Pool and Spas offers professional swimming pool remodeling services for homeowners in Salt Lake City, UT. We provide high-quality services to renovate your pool so you can enjoy it again while staying safe. Our team wants to create the perfect oasis in your backyard with our swimming pool remodeling services. We can make your swimming pool more enjoyable and efficient. Learn more about what our swimming pool remodeling contractors can do for you, and get in touch with us to get your free estimate.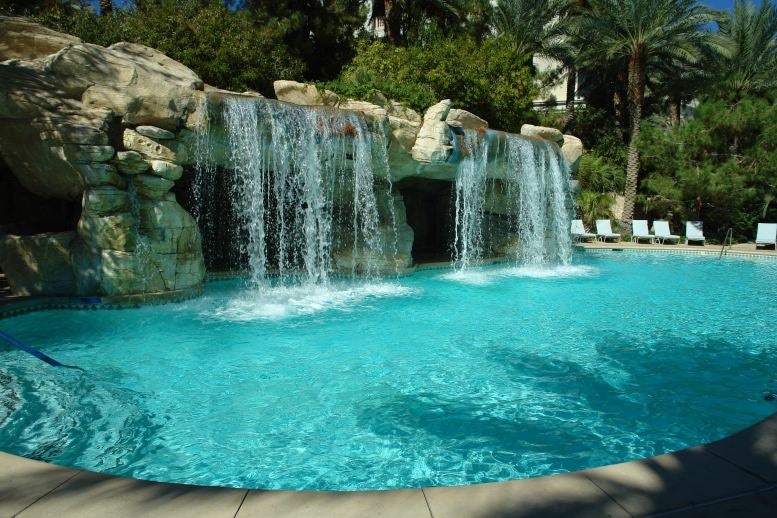 Signs You Need to Remodel Your Pool
Knowing when to hire our swimming pool remodeling company is important. Even the best look and most expensive swimming pools should be remodeled at some point in time. A remodel can help you avoid costly pool repairs. Check out some common warning signs that you need to call our pool remodeling contractors:
Inefficiency – If your swimming pool was built more than ten years ago, it might no longer offer efficient energy usage. Our pool remodeling services use energy-efficient and eco-friendly designs, so you won't pay as much to keep your pool clean.
Leakage – While pool remodels are often done for aesthetics, physical damage is an excellent reason to have your pool remodeled. Leaks can appear because of underlying issues such as low-quality construction materials or pool installation techniques.
Outdated Equipment – Many parts of your pool can become outdated, including the pump, filter, and plumbing. Common signs that these parts require repair or replacement include bubbles in your pool, your pool requiring frequent cleanings, loud humming, rumbling, or vibrating noises, frequent issues with the breaker box, excessive grinding, or screeching noises, and a loss of suction and pressure.
Outdated Lighting – If your pool is older, the lighting may be broken or outdated, creating safety hazards for your family. A remodel allows us to repair or replace your pool's lighting features.
Faded Deck – Your pool deck is a critical component of your swimming pool. Some signs you could benefit from a pool remodel include wood rot, chemical stains, cracks or fractures, chipped paint, scuffs, or scratches, faded color from sun exposure, and natural growth of weeds, mold, or algae.
What's Involved in the Pool Remodeling Process?
A lot can be done when our professionals remodel your swimming pool. We offer custom pool remodeling services based on your needs, preferences, and budget. Some of the services that can be a part of pool remodeling include resurfacing and replastering, retiling, pool deck remodeling, liner repairs and replacements, plumbing updates, lighting installations, and adding modern and luxury water features, and more.
FAQ About Pool Remodeling
Our swimming pool remodeling experts receive many questions from Salt Lake City homeowners. Check out these questions and answers about pool remodeling, and contact us if you have any other questions.
How much does it cost to renovate my pool?
Swimming pool remodeling costs will vary from job to job. Small projects may only cost a few thousand dollars, whereas a full backyard transformation could be almost six figures. We would be happy to give you a free estimate for service.
How long does the pool remodeling process take?
A pool remodeling job can take anywhere from two to eight weeks on average. We will keep you updated on the status of your project.
Choose Deep Blue Pool and Spas
We know you have options when it comes to choosing the best pool remodeling company in SLC. Deep Blue Pool and Spas offers swimming pool installation, maintenance, and more. We have an A+ rating with the Better Business Bureau and invite you to check out our online portfolio. Our team would be happy to offer you a free estimate for swimming pool remodeling. Contact us today.
Why Choose Us?
Small Company, With Big Service
Owner Operated
Impeccable Customer Service
All Employees Are Certified Pool Operators
Well Trained, Knowledgeable Staff