Swimming Pool Service & Maintenance
Professional Pool Services Your Salt Lake City Home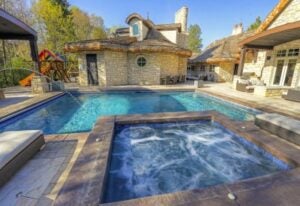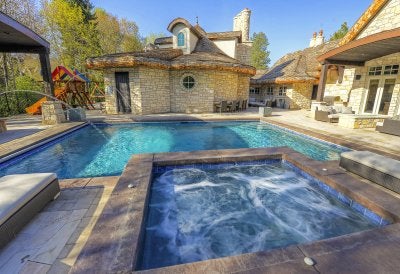 The key to enjoying your swimming pool to the fullest is regular pool maintenance and care. When your pool is clean and well-maintained, it offers a safer and more comfortable environment for you, your family, and your friends. At Deep Blue Inc. we are dedicated to helping you care for your pool or spa by offering regular swimming pool maintenance and other swimming pool services in Salt Lake City.
Why Hire Professionals Do Regular Swimming Pool Maintenance
Caring for your pool properly is a big job. Rather than performing this task yourself, there are many benefits when you work with your pool contractor to enjoy professional swimming pool services on a schedule that is convenient for you.
Taking care of your swimming pool is not a trivial matter. From balancing the pool's chemistry to ensuring its functional components are clean and in good repair, handling pool maintenance requires learning how to use the chemicals and tools involved in this process. Rather than taking the time and effort to learn and stay up to date on this information yourself, working with a pool contractor for professional swimming pool services means entrusting your pool to someone whose job is focused on maintaining the necessary knowledge and skills.
Regardless of your skill level, pool maintenance is a time-consuming task. Professional pool service will take this burden off your hands, allowing you to focus on other important tasks, or simply to relax during your free time, rather than losing your leisure hours to pool maintenance.
Your pool service will come prepared with the testing systems, chemicals, and other equipment necessary to maintain and clean your pool. Thus, you won't need to worry about purchasing or storing these items on your own property.
Call us today to schedule your pool maintenance!
Signs You Need Additional Pool Service
Even if you schedule regular pool services with your pool contractor in Salt Lake City, factors ranging from increased pool usage to summertime storms can affect your pool's comfort and cleanliness. Learning to spot the signs that you need additional pool service can keep your pool in great shape throughout the years; these signs include
a water level that seems to be dropping more rapidly than usual, or visible leaks in your pool's plumbing.
skin, eye, nose, or throat irritation after using your pool.
water that appears cloudy or has a distinct smell.
visible buildup of dirt and debris on your pool tile, liner, lights, or other components.
strange sounds coming from your pump or poor water circulation.
If you have questions about swimming pool or spa maintenance and repair, feel free to call Deep Blue Inc today at 801-266-7665