Before you schedule your first meeting with your pool contractor in Salt Lake City to discuss your hot tub or pool installation, you should have a design idea in mind. Then, when you actually sit down to discuss it, the contractor will have an idea of what you want and can give you a more accurate time and cost estimate. There are three basic elements to keep in mind when designing a pool:
Shape and Size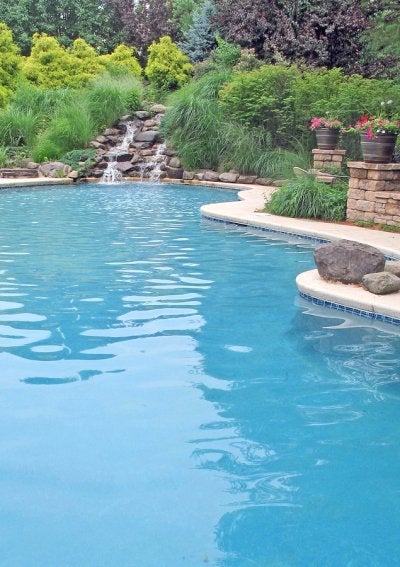 Do you want your pool to be a perfect rectangle, or some other shape? Large enough for laps or small enough to fit on a tiny patio? Many rectangular pools are in fact L-shaped, with a set of steps and a handrail at one end that makes it easier for older and younger swimmers alike to get in and out. For a more organic look, you can choose a kidney shape or even a custom shape designed to mimic a natural lagoon or pond. The shape is the most permanent element of the design, especially when you install a fiberglass pool.
Pump and Filter
To keep the water in your pool from becoming a stagnant breeding ground for mosquitos and algae, you need some type of water treatment system. All pools feature a pump to keep water circulating and fresh. Some use salt treatments to prevent algae and fungus growth, while other use more traditional pool chemicals. You will need to schedule regular swimming pool maintenance to balance the chemicals in your pool unless you pay extra for a fully automated treatment system that continuously monitors the water chemistry.
Deck and Features
What material do you want surrounding the pool? Will you opt for classic pool tile, or do you want something more modern like poured concrete or stone? This is both a safety issue and an aesthetic issue—the surface needs to have enough traction to prevent you and your guests from slipping when it's wet. Also, you should decide whether you to install colored pool lights, a mini-waterfall, laminar jets, an attached hot tub, or any other decorative features.