Whether you're considering a brand new swimming pool installation in Salt Lake City or simply want to upgrade your existing pool, there are several trends you can embrace in 2018. Consider giving your pool modern appeal with these features that are sure to be favorites this year.
Hydrotherapy Jets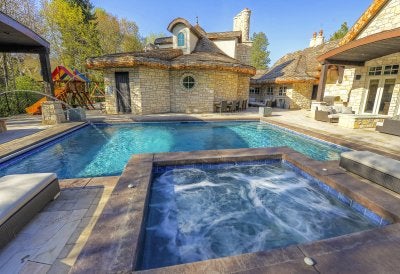 With hydrotherapy jets, you get to combine the benefits of having an in-ground swimming pool in your backyard with the spa-like health features of a hot tub. By including hydrotherapy jets in your pool installation, you can turn your pool into the perfect location for a healing soak. The pressure of the jets helps to ease aching muscles and joints and are perfect for controlling arthritis symptoms or recovering from a tough workout. If your pool is heated, the jets can be even more soothing, as the warm water can further relax your muscles and joints.
LED Lighting
LED lighting has both aesthetic and functional benefits. Because the lights are available in a variety of colors and sizes, you can use them to highlight your pool as part of your landscaping and to set the perfect mood for nighttime swimming. Lighting also makes it safer to swim after dark and navigate your pool deck area. LED lighting is much more energy-efficient than traditional lighting, so you'll save money on your energy bill. This kind of lighting is also inexpensive to install, so talk to your pool contractor about adding it to your swimming area.
Automation
Home automation continues to be a top trend, and there's no reason to leave your pool out of these smart home upgrades. There are a number of ways you can add automation to your swimming pool, from automated pool covers to heating systems and cleaners. These features allow you to manage your routine pool maintenance right from your smart phone. As home automation tools continue to expand, expect to see new automation features for your pool become available.