Regular pool cleanings are an important part of any home maintenance routine. Though there are plenty of businesses that offer a complete suite of swimming pool services in Salt Lake City , many homeowners still attempt to perform this chore themselves. But although the tasks may seem simple, you should leave your swimming pool maintenance to a qualified pool contractor. Here are a few reasons why:
To Avoid Chemical Imbalances
Even the smallest lap pools need to be chemically treated. A pool that does not have the proper balance of additives is a breeding ground for algae, fungi, bacteria, and other microorganisms. The correct concentration of chemicals required to keep your pool safe and pleasant to swim in depends on the volume of water it contains. Pool maintenance professionals have the proper equipment to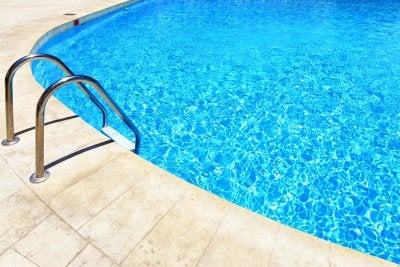 test your pool and the experience to know when to add water or chemicals.
To Ensure All Equipment Is Working Properly
A swimming pool is much more than a simple reservoir in the ground surrounded by a mosaic of pretty pool tiles. There are many hidden mechanical parts to your pool that help keep it fresh and clean, such as the pump and the filter. You may also have a heater that allows you to enjoy your pool well into the fall and open it early in the spring. During weekly visits, a professional knows how to check and maintain these components. Regular maintenance of all mechanical pool equipment can help you avoid sudden failures and expensive emergency repairs during the summer.
To Keep the Pool Consistently Clean
Like many non-essential home chores, pool maintenance falls to the bottom of the list when you get busy. You may find yourself neglecting your pool week to week, and then when you want to have friends and family over to use it, you might find the skimmers clogged with dead leaves or see clumps of floating algae. Schedule weekly professional pool cleanings and you can always enjoy a quick dip in your pool at a moment's notice.