Building a pool is a fantastic investment for any property. Whether you choose to build a sporty lap look or a luxurious salt water pool, your new pool will provide you and your loved ones with endless recreational opportunities. After your pool installation near Salt Lake City , you will be responsible for the care and upkeep of your swimming pool. By learning about the essentials of swimming pool maintenance, you can keep your pool and surrounding deck in pristine condition, throughout the years and seasons. Read on for a closer look at some of the essentials of swimming pool maintenance.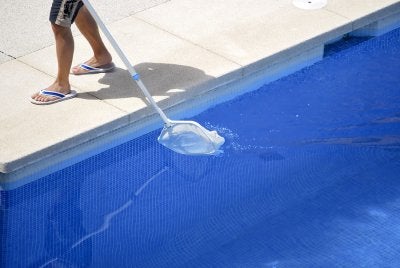 Clean and Skim Your Pool Frequently
In order to keep your pool water clean , it is important to clean and skim your pool water a few times a week. To streamline your pool cleaning and skimming process, you may want to invest in a pool vacuum. This innovative device will automatically remove dirt, dust, and debris from your swimming pool water. When you are skimming your pool, it is also a good idea to take the time to clean out your swimming pool's pump basket.
Check Your Pool Chemicals
Along with skimming your pool a few times a week, you will also need to check your pool chemicals on a regular basis. Pool water requires chlorine and other types of chemistry in order to remain fresh and sanitary. With a pool testing kit, you can check to make sure that the chemicals in your pool water are properly balanced. For example, your pool's pH levels should be between 7.4 and 7.7. If your balance is off, you can adjust the pH by adding the proper chemicals.
Inspect Exposed Parts of the Pool
When you are designing your new pool, you will be able to construct the exterior of your swimming pool out of durable materials, such as tile and natural stone. It is important to inspect these exposed elements for signs of wear on a monthly basis. For example, if you have a tile pool, you will need to check to make sure that your tile grout is not deteriorating.