With summer in full swing, your kids are probably excited to take advantage of your new pool installation near Salt Lake City. Before jumping in, however, it's essential to outline a few rules to help keep your family safe and having fun all summer long.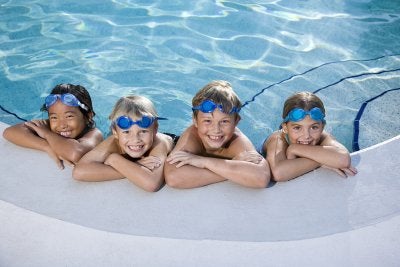 No running around the pool.
One of the most important pool-side rules to teach your children is not to run or roughhouse near the pool. The surfaces around your pool aren't designed to be slip-resistant, making running over wet areas a dangerous activity. Be sure to emphasize the importance of walking around the pool while waiting for your pool installation to be completed.
Stay off of pool covers.
Using pool covers can be an important part of pool maintenance, and can also act as a safety feature. However, instruct your children not to run or play on the pool cover, as this can present a safety hazard.
Swim with adult supervision.
While older children may be adept swimmers, it's important to maintain that swimming is only allowed with adult supervision. Even in shallow or small pools, drowning is still a concern.
Keep glass items away from the pool area.
Combining broken glass with bare feet is asking for trouble. Make it a rule that only adults can bring anything made of glass into the pool area, or disallow these items altogether. Keeping plenty of reusable plastic cups and plates on hand for the summer months can help enforce this rule and may save you from some broken glassware.
No diving allowed.
Diving into pools that are too shallow can be extremely dangerous. Unless your pool is designed for diving, jumping in headfirst should be banned. If you have a diving pool, then this rule could be amended to state that diving is only allowed in the deep end.
No headfirst sliding allowed.
Pool slides are a fun and popular add-on structure. For the same reasons as the previously stated rule, slides should be used feet first only.