A new hot tub will provide you and your family members with the perfect place to relax and unwind at the end of a long day. If you are preparing for a hot tub installation near Salt Lake City, make sure to hire a qualified pool contractor to assist you with your project. From choosing the site for your hot tub to connecting the electrical wiring, your contractor will provide you with many essential services. Here is a step-by-step guide to what you can expect from the hot tub installation process.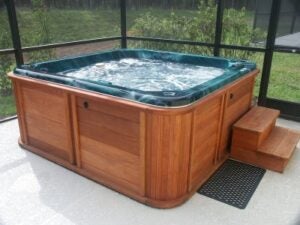 Find the Best Site
The first step of a hot tub installation is to find a site that is appropriate for your new unit. Depending on the building codes in your city, you may need to place your hot tub at a certain distance away from the exterior of your home. Along with considering building code, you will also need to find an area that will allow you to conveniently access your hot tub.
Schedule the Delivery
After you have chosen the appropriate site for your hot tub and picked out a hot tub model that includes all of your favorite features, you will be ready to schedule a delivery with your contractor. In order to safely deliver your hot tub, your contractor will need to be able to safely reach the installation area. You may need to temporarily trim back trees or remove fence panels in order to successfully accomplish the delivery.
Connect the Electrical Wiring
During the final phase of your installation, your contractor will need to connect your hot tub to your home's electrical grid. Your hot tub will require electricity to power its jets, lights, and other features. Since wiring a hot tub requires specialized knowledge and tools, you will typically want to leave this step up to your licensed hot tub installation contractor. Once the wiring is in place, you will be ready to start enjoying your new spa.