Whether you have a swimming pool installation in place or not, there is always room for additional water features in your Salt Lake City landscape. Water features can range from simple ponds to elaborate water walls. You can complement many of these water features with colorful lights, inventive mosaic designs, or natural vegetation. If you have been looking for ways to enhance your overall landscape, then continue reading for a better look at some popular water features.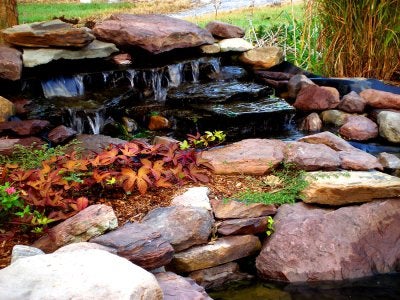 Ponds
Ponds come in many shapes and sizes and with various features. You may choose a koi pond, filled with colorful and friendly fish. You can also build a garden pond filled with reeds, lily pads, and other aquatic vegetation. One or more ponds can be located throughout your front and backyard landscaping to complement a lush garden theme.
Fountains
There are countless materials to make a fountain, including large urns, pipes, a statue, or a rock sculpture. Fountains can be added to your pond, pool, or as its own water feature. Since there are so many variations, consult your landscaping and pool contractor on the right choice for your landscape design.
Water Walls
Water walls and waterfalls are common features for pool installations. You can install a water wall to pour into a beautiful pond or to lead into a babbling brook bordering your property. A water wall can be enhanced with mosaic tiling that features a common or original design of your choosing.
Spillways
Spillways are similar to waterfalls. However, a spillway is technically water that flows out of a dam through different sections. You may have several spillways that flow into your swimming pool or pond from another large swimming pool or pond.
Rivers
Instead of a pond, you can choose a cascading or flowing river to surround your landscape. Rivers can be filled with aquatic vegetation, waterfalls, fountains, and other popular water features.