A new swimming pool installation is exciting for any family. When you hire a pool contractor in Salt Lake City to install a brand new pool for your home, it is a great idea to get to know the various features and components of your new pool. By educating yourself about the basics of swimming pool maintenance, you can make sure that your pool remains in terrific condition for all of your swimming and recreational needs. To help you talk to your swimming pool builders, here is a look at what every new pool owner needs to know about their pool.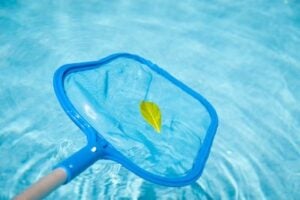 Understanding Circulation
Circulation is a key function for any swimming pool. If you neglect to keep your swimming pool's circulation system in good working order, you may start to find that your water becomes green and filled with uninviting algae. The pool pump and filter are responsible for circulating water throughout your pool system. At regular intervals, you will need to clean out the pool filter to keep it in peak operating condition.
Learning About Cleaning
As the owner of a residential swimming pool, it is your job to make sure that you practice proper pool hygiene. All pools need to be cleaned on a weekly basis. In order to clean your pool, you can use a pool vacuum, skimmer, or brush system. To reduce the time that it takes to clean their pools, some pool owners choose to clean their pool water using automated vacuum systems.
Finding the Right Chemistry
Your pool's chemistry will keep bacteria and other unwanted pathogens out of your pool water. If you have a conventional, rather than a saltwater pool, you will need to make sure that your pool chemistry is properly balanced at all times. A pool water testing kit can provide you with the information that you need to achieve the right mixture of pool chemicals. Adding too many chemicals could make your pool water unpleasant for swimming and recreation.