A new swimming pool installation will allow you to have fun in the sun as outdoor temperatures start to heat up. Before you being a swimming pool installation serving Salt Lake City, however, it will be necessary to carefully plan out your project. From purchasing pool covers to designing just the right water feature, there are many factors to consider when you create a custom pool. If you are gathering ideas for your swimming pool design, take a look at these essential tips for planning a custom pool.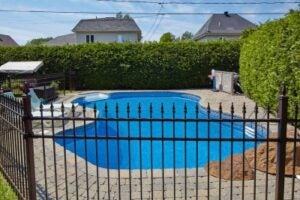 Create a Budget
Custom pools come in all shapes and sizes, and each type of pool and pool feature comes with its own price tag. Before you start the custom pool planning process, you will need to decide on a budget that meets your financial goals for your project. Even if you have a more limited budget for your pool design, you will still be able to create a stunning pool that will provide you with many years of enjoyment and relaxation.
Evaluate Your Yard
An outdoor pool needs to fit seamlessly into your existing yard and landscape design. While you will be able to landscape around the shape of your pool, you will still need to make sure that the dimensions of your pool are suited to the shape and layout of your property. If you are seeking a more natural look for your pool design, you may also want to include hardscaping features, such as a rock waterfall or natural stone pool deck surface.
Hire an Experienced Pool Contractor
During the pool design process, you will want to gain ideas and inspiration from an experienced pool builder. Before you start to draw up the initial designs for your custom pool, it is a good idea to have already hired your swimming pool contractor. Your pool contractor can provide you with ideas for your design, and he can also help you determine what is feasible with your budget and landscaping considerations.