After the pool contractor in Salt Lake City finishes the job and heads home, it's your responsibility to maintain your water. Cloudy water takes away from the aesthetic appeal of your outdoor or indoor swimming pool, and it usually shows up because of unbalanced levels or neglected maintenance. Aside from checking your levels and maintaining your pool, you can look into a pool clarifier to brighten up your water. Here's a look at what causes cloudy pool water and what you can do to get rid of it.
Unbalanced Levels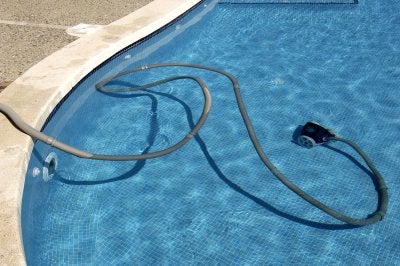 Anyone who has maintained a pool for at least summer has seen the effects that different balances in chemicals can have on the water. When maintaining your pool, check levels like the pH of the water, alkalinity, and water hardness. There are different levels of cloudiness, and the more chemically imbalanced your water is, the more clouding is likely to occur. This type of problem could be specifically due to low chlorine levels. If you feel like you've been keeping your water balanced but you still notice that it's cloudy, talk to your pool contractor to see if you need new chemicals.
Lack of Maintenance
Your filter is responsible for taking in water and removing the contaminants, and then returning the cleaned water back into the pool. If you don't practice proper pool maintenance and take care of your filter, you might end up with cloudy water. Skim the water yourself to remove insects, leaves, and animal droppings. These factors can cloud up your water, but getting rid of the contaminants quickly can make pool maintenance easier. Don't forget to maintain your filter, as that is one of your only other lines of defense.
Pool Clarifiers
If you've been doing everything right but you still have cloudy water, try a clarifier. A pool clarifier forces small particles and contaminants to stick together, which makes it easier for the filter to get rid of them. Use a clarifier to clump these particles together so you can enjoy clearer and cleaner pool water.